I need a break. I'm tired. Spring Break is just around the corner.
Our Scholastic Book Fair for the spring is up and running. Lots of books, lots of excitement from kids and parents. This time I requested less crap. You know the stuff, pencils with fuzz on top, pens that have heads with tongues that stick out, weird stuff but kids are always enamored with it) I want them to see the books. We have less days for the fair but I hope we do really well on our two conference nights.
Anton is getting along. He's met a friend; the nephew of one of my friends and they've done a few things together. He misses having people his own age around all the time. He is getting more hours at his job which is a positive. He still has a difficult time getting up and going in the morning which reminds of so many mornings with my other son's high school years. Slow as molasses we said. Now I have a repeat performance. I have to keep reminding myself that a 22-yr-old still has a developing brain, teen-like emotions. Part of me just wants to shout "get the hell in the car!" I don't. Good or bad, I don't know.
I'm getting ready to take off for sunny Indiana over my break. Visiting my friend Barb and her family. Groovy Girl and I love to make this road trip together. We have a yoga workshop planned, kayak'ing out her back door, and maybe a pedicure. Otherwise we will just be relaxing together. Old, close friends are like that. Comfortable.
Usually I like to post what I read in a month but February was a terrible reading time for me. I guess my husband's desire to see all the Oscar movies took a toll. I read one book;
My Brilliant Friend
by Elena Ferrante. I thought it was lovely but s-l-o-w going. I got confused with the many quirky characters and I just could not pick up the pace. I finished it though and moved on to my book club choice,
Circling the Sun
by Paula McClain. I didn't finish it by our meeting date but I have finished it now. I liked it and am interested in many of the other stories like Out of Africa that go with this book.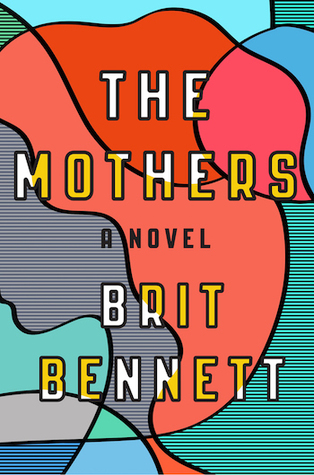 I'm on to T
he Mothers
by Brit Bennett which I am actually already half way through. It's exciting and I love Nadia. I'll have more time to read this month.
I've also been cooking a lot but my cooking has changed with Anton in our house. I have lots of work to do to encourage him to eat healthier choices. Upward battle. He is used to eating processed foods, things that are quick and easy, microwavable. I try to balance a few good home cooked meals with some of his favorites. Suffice it to say he is NOT a fan of tofu. He has eaten sweet potato burritos, fish, turkey lasagna, chicken cutlets, and he was quite happy the day I made fried chicken. We are a work in progress. I try not to be grossed out as he gulps a bright blue or red "juice"-type soda.
I try and remember right now there are bigger worries than processed food.
Enjoy!