There are some people in our lovely little house making a movie, creating art. About 7 people and my husband, shooting, holding a boom mike, and going over lines. Groovy Girl and I have sequestered ourselves on the second floor, in our rooms, doing homework and reading. Not what I expected to do with my day, ALL day, but such is this life.
It is a fairly gorgeous day out and I did take the dog for a long walk. It seems like it would be a perfect hammock day but I cannot for the life of me find where I stashed them over winter. I always keep them in one particular place for safekeeping and they are not there. I think the husband must have taken them down and stored them and he needs to find them. We are missing precious hammock lazy moments.
So with lots of time on my hands, I finished
Anne Tyler's A spool of blue thread
, a good solid story that tells the tale of the Whitshank family of Baltimore. It doesn't have a major plot upheaval and yet generally that is how family stories often are in life. Just a straight line with many zigs and zags up and down. This was my first Anne Tyler and I would read another. With that one done I've started
Tangerine; a novel by Christine Mangan
plus reading more of
Cleo Wade's Heart Talk
, a very inspirational book of wisdom.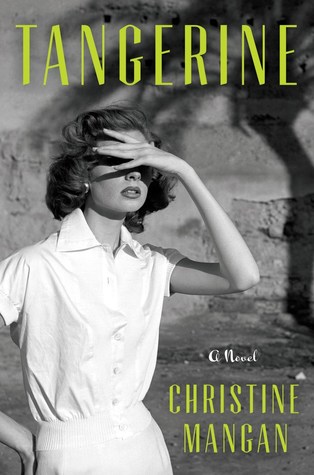 I love it when a friend orders a book based on my recommendation. It happened this morning; I raved about a book,
News of the world
, to my friend Tim at our church picnic and sent him a photo of it when I returned home. He responded back a few minutes later with "Just ordered it from Amazon!"
We have just 2 1/2 days left of school! The year has flown by and in a few short days, it will truly be summer. Groovy Girl and I are taking to the road, headed to Denver, CO to stay with family for about a week. It's been quite a few years since I've made this road trip myself and while G.G. will keep me awake, she isn't able to drive just yet so it will be all me. Generally, my husband does most of the driving (while I read) but I used to make this trek at least once a year when I lived there before there was a husband so it's a challenge for myself. Bring on the Red Vines and blue chips, the loud music and the laughs.