We've had a major weekend here at the Peaceful Reader house. My in-laws arrived on Friday night for Groovy Girl's dance recital on Saturday. Her recital is pretty much an all-day event and you have to really be prepared. We had a delicious breakfast to start our day and by 11 am were waiting at the event venue so we could get good seats. In between the 1:00 pm show and the 6 pm show we met at one of our favorite healthy joints in the Cedar Valley,
Greenhouse Kitchen,
so we could make it through the second show. Unfortunately she hurt her leg during one of the dances, danced two more dances and then gracefully exited the stage after it became unbearable. She's wearing a brace and hobbling around with a borrowed pair of crutches. Hopefully it heals fast for her.
Beyond the injury I love having guests to cook for and my in-laws enjoy good food. Here's a smattering of recipes I'm using this week. Tristan and his girlfriend joined us overnight so I needed a few vegan options as well.
Basil Chicken Coconut Curry:
delicious and I made a second version with scrambled tofu for our vegan/vegetarians. The flavor was amazing and I would make this recipe again.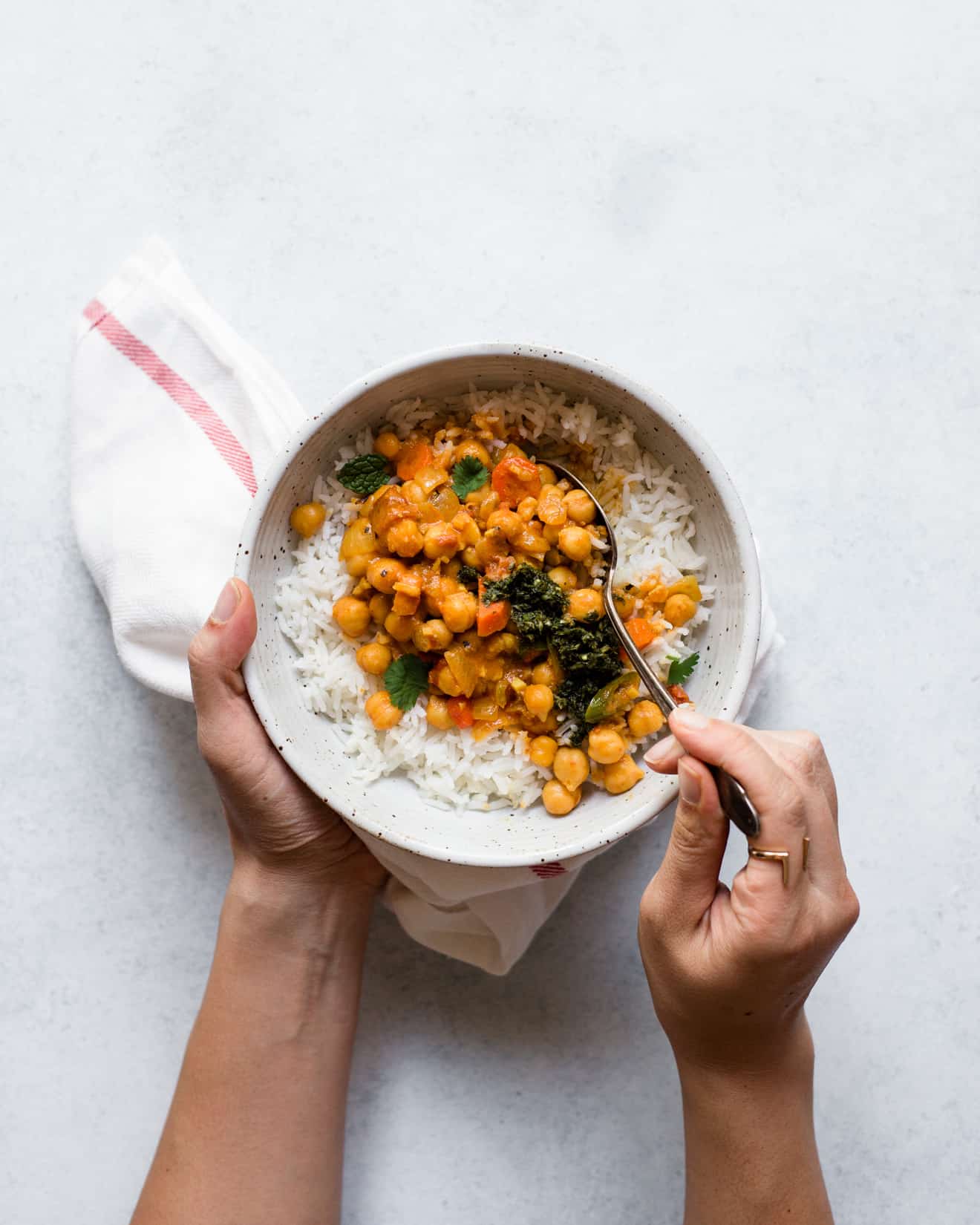 Curried Chickpeas with mint and cilantro chutney:
I made this early in the week for everyone to have for dinner during the busy week. I already had a jar of chutney from an Indian grocery store so I didn't make that part of the recipe. This was so yummy Groovy Girl happily ate it and she is not a fan of chickpeas! I used two cans of organic coconut instead of the one the recipe called for-it just looked like it needed more.
Cheesy Grits Casserole:
I made this easy yet delicious (you can never go wrong with cheesiness) breakfast recipe on Saturday morning. We also had
Icon donuts
and
Milkbox bagels
for everyone. You need to calorie load even when you are just going to watch the day of dance.
Tomorrow night we host book club at our house for Their Eyes were watching God by Zora Neale Hurston. I'm going to make this
Best Black Bean Soup
from the New York Times for our gathering.
Bombay Frittata:
I have yet to make this but I plan to one day this week for breakfast.
I hope you are cooking some amazing food at your house as well.