I've spent my weekend joyfully running from store to store picking up items for my Secret Santa school family. I had to hunt down school uniform outfits (not easy since it is not beginning of school, I guess-who would know they would NOT stock all year). I bought the two-year old a wee baby that cries-my groovy girl said "can I just play with it for one night?" I must have picked a good baby. It warms my heart to shop for someone in need and I love participating in this program every year. It always makes me sad when under the mom's wish list are things like this; any cleaning supplies, laundry detergent, toilet tissue, dish soap. So I got them all for her and a box of chocolates just because she deserves it.
In between shopping and Groovy Girl's skating lesson I've been nourishing my food soul with
Moosewood's
latest cookbook.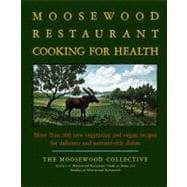 Packed full of goodness this one has me scribbling down ingredients and recipes. It also made me drop a HUGE hint to handsome husband that it was on my Christmas list. He is pretty health conscious and is always excited about me cooking him food so it is a win-win situation for him. With fantastic intro information the book begins with Organics, Eating Locally, Nutritional Analysis, and a wonderful chart showing pesticide levels for non-organic fruits and vegetables. Did you know peaches rank the highest?
As a runner my husband was most interested in "The Glycemic Index; Bad Carb, Good Carb, Fast Carb, Slow Carb section. Recipes include a wide variety of choices from vegan to gluten-free and food allergies are discussed as Moosewood as a restaurant now caters to many food choices beyond just vegetarianism. I was impressed with the amount of tofu recipes and the wide variety of grains they've chosen.
While I haven't cooked anything from the book yet I will leave you with a sample list of what could become some new favorite recipes:
Scattered Sushi Salad
Ginger Tofu Soup (the veggie's equivalent to chicken noodle soup)
Latin Corn Soup
Sweet Potato, Apple, and Chipotle Soup
Chunky Guacamole Sandwich
Curried Red Lentil Burgers
Spinach-Tofu Burgers
An Easy Baked Tofu (all my years of cooking with tofu-never have I baked it:(I've already bought the tofu for this one)
Quinoa and Collard Leaf Dolmas
North-South Chili
Oaxacan Green Mole Stew
Tunisian Chickpea Stew
See the list goes on and on and I haven't even read through the dessert (Fig and Pecan Baked Apples, anyone?) section. There is a two-page spread made for busy nights here: "Fourteen Ways to Embellish Brown Rice." Each one of these beg to be tried in my kitchen.
Don't you want it on your Christmas list too??