Happy Valentine's Day! A day of love, a day to celebrate friendships, a day to eat more chocolate, a money maker...
In the last week or so I've received a bunch of books in my mail box. I ordered a used copy of The Little Stranger by
Sarah Waters
from
Alibris
and was anxiously awaiting it last week. My son texted me one afternoon and said I had a box in the mail and he thought it was probably that book. When I got home he handed it to me but I knew right away it was not the pkg. It was a medium size box with four books inside from Zoe Luderitz at Little, Brown and Company! I was delighted. (picture me jumping with glee)
Inside I found:
1. Bird in a Box by
Andrea Davis Pinkney
-It is 1936. America is in the middle of the Great Depression, and three children-Otis, Willie and Hibernia-are about to become friends. (a snippet from the back cover)
2. I'll Be There by
Holly Goldbert Sloan
-This is an innovative portrait of two brothers who cross paths with a family that will change their lives forever. (from publicity letter)
3. The Time-Traveling Fashionista by
Bianca Turetsky
- When Louise Lambert receives a mysterious invitation to a traveling vintage sale in the mail, her normal life in suburban Connecticut is magically transformed into a time-travel adventure. (back cover)
4. Bitter End by
Jennifer Brown
-The second novel in the Hate List series tackles abusive relationships in one teen's life. (publicity letter)
Each one of these titles has something that intrigues me so I'm looking forward to slipping these ARC's into my reading schedule.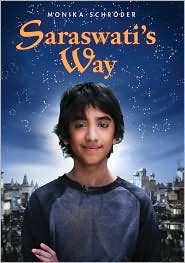 I also received a nonfiction title, Astro, The Steller Sea Lion by
Jeanne Walker Harvey,
from the author-love to get those big manilla envelopes.
Elin Hilderbrand's
A Summer Affair and Barefoot. We are heading to the NC beach in June and these will be my beach reads.
This has been a busy week and a half for my mailbox...


Hope you've had a lovely Valentine holiday with lots of chocolate and books!