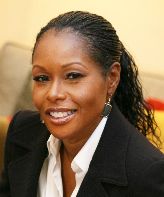 From the desk of Pamela Samuels Young:
Today is a new day, which means you have a fresh opportunity to pursue your passion.
Have you been thinking about changing careers? Perhaps you'd like to go back to school or start your own consulting firm. Maybe being a stay-at-home mom is your dream job. Unfortunately, every time you think about taking the first step, the fear of leaving the virtual security of your current job floods your head with dozens of sound reasons why you should stay put.
Whether your dream is to write a novel, become an interior decorator or start your own catering business, you can make it happen. Here are five tips that will help you begin your journey.
1. Find Time To Plan Your Career Move
With the demands of work, family, church and community activities, you may think you don't have a spare moment to even think about, much less pursue, your dream career. You're wrong.
If someone had told me I could've published four novels in four years while still practicing law, I would've said, "No way." The key is having a passion and a plan.
It won't be easy, but you can find free time where you least expect it. The next time you're taking a neighborhood jog or walking on the treadmill, use the time to think about possible locations for the day spa you've dreamed of opening or mull over the plot for that book you've wanted to write. Instead of listening to your favorite CD during your morning and evening commute, use the time to work on the business plan for your jewelry-making business. A Dictaphone can be a pretty handy tool in that situation. Your lunch break and the two to three hours you spend in the beauty shop can also be put to good use. With your family's support, you might even find an evening or two to run off to your local library or a nearby Starbucks for some business-planning time. Even if it's only an hour a week, use it.
2. Don't Reinvent The Wheel
You may not realize it, but you have a multitude of resources all around you -- family, friends, colleagues, church members, sorority sisters, and even strangers. Don't be afraid to request an informational interview. If you want to run a bed 'n breakfast, call up the owners of a similar establishment in another community, invite them to lunch and tap their brain. People love to talk about themselves and many will be flattered that you want to ask them for advice. The Internet is also a valuable resource. You can enter a few key words on Google and thousands of helpful articles will appear right before your eyes. Just remember: research, research, research!
3. Join Professional Organizations
It's a good idea to surround yourself with others who share your interests and passion. There are hundreds of professional groups whose sole function is to help their members develop their creative talents and realize their business goals. As a writer, I belong to Sisters in Crime, Mystery Writers of America and Romance Writers of America. I rarely make many of the meetings, but when I do, I always learn something or make some contact that helps me along in my writing career. No matter what your passion is, there's bound to be a networking group you can join.
Organizations like Minority and Women Business Owners, Women Entrepreneurs, Inc., and BizyMoms.com, just to name a few, provide information, support and networking opportunities. Find the organizations that can be most helpful to you and join them.
4. Understand That It Won't Happen Overnight
Unfortunately, entrepreneurial ventures don't come with the guarantee of a regular paycheck. I assumed that after releasing my first novel in 2006, Oprah would call and the rest would be history. That has yet to happen. Somehow, I'm still balancing both my legal practice and my passion: writing legal thrillers. It can sometimes be quite stressful, but each time I have a new book that hits the stores, I'm re-energized and more committed than ever about reaching my goal of becoming a full-time writer.
There will no doubt be disappointments when things don't happen in accordance with your time schedule. But if you remain faithful and focused on your goal, it will happen.
5. Ignore The Naysayers
We all know people who believe you should find a good job, work as hard as you can for 30 years, then retire at 65 and enjoy life. For them, the thought of leaving a secure, well-paying position for the uncertainties of entrepreneurial life is unthinkable. That kind of limited thinking won't help you realize your dream.
When I proudly tell people I hope to one day give up practicing law to become a full-time novelist, they smile and look as if they want to pat me on top of my head and say, "That's nice. Now run along back to your briefs."
You have to decide what you want to do and go for it. And don't be surprised if you turn out to be your biggest obstacle. When that happens, just look your self-doubt squarely in the face and command it to go away. The same degree of preparation and persistence that helped you land your current position will also help you smoothly transition into your dream career.
So don't just dream about pursuing your passion, make it happen!
I need to follow this sage advice and get some of my bucket list crossed off!
Thank you Ms. Young for contributing this piece for my readers and thank you for getting up so early in the morning to write!
Pamela Samuels Young's website